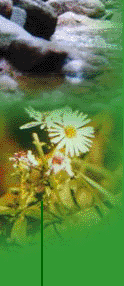 | | |
| --- | --- |
| | Osama Usama Bin Laden World Trade Centers Terrorists throughout the Universe GOD is Watching |
TERRORISTS World Wide such as Yasser Arrafat, Saddam Hussein, Mu`ammar al-Qadhafi's, Osama Bin Laden and OTHERS, you have the entire GOOD and HONEST World of people against YOU!!!! What does this mean, besides GOD putting you in HELL away from Honest, Professional, Law Abiding Citizens?
Well, put it this way, there are many Governments on GOD's Beautiful Earth that will JUDGE you HERE ON EARTH for your COWARDLY, LOWLIFE, LOSER, CRIMINAL, DEGENERATE, DIRT BAG FOOLISH Lives that you possess here on GOD's Earth!!

Each and every American USA Citizen is a hard working, loving, God Believing person that comes from EVERY walk of life and EVERY Nationality and Religion. Many Americans are Professional Men and Women that are Catholic, Islamic, Buddahist, Protestant, Moslem and many other beliefs structures. People of the World, these ungodly acts committed against innocent citizens of the USA and its Allies are CRIMINAL and EXTREMIST unjustified acts by these TERRORIST, this has NOTHING TO DO WITH RELIGION. All the true followers of the religious beliefs above AREN'T VIOLENT. Terrorist Acts are UNDGODLY and COMPLETELY WRONG!

These LOWLIFE Terrorists, may not even realize within their PEA shaped brains, if they actually have a brain, DOUBTFUL THOUGH, that many of the people that they kill and hurt come from various walks of life and could have been their friendly neighbor, relative, or friend in general etc.

GOD WILL ULTIMATELY deal with each and everyone of them if they escape the WRATH of Military Action while these lowlife cowardly devil's frequent the Earth!
Time is coming, Taliban Leaders and Usama Osama Bin Laden, Saddam Hussein and all the FOOLS that follow these types of ROGUE, DISGRACEFUL LEADERS that live throughout the world and further support these COWARD's, time is COMING!
GOD IS WATCHING! However, THIS IS NOT A HOLY WAR!!! I REPEAT, THIS IS NOT A HOLY WAR!!! This is a war against TERRORISTS and LOWLIFE CRIMINALS! All religions preach and emphasize PEACE, LOVE and HARMONY ultimately! Don't listen to Usama Osama Bin Laden, HE IS A TERRORIST we are talking about!

PSALM 23*

The Lord is my Shepherd*
there is nothing I lack.
In green pastures you let me graze;
to safe waters you lead me;
you restore my strength.
You guide me along the right path*
for the sake of your name.
Even when I walk through a dark valley,
I fear no harm for you are at my side;
your rod and staff give me courage
You set a table before me*
as my enemies watch;

USAMA OSAMA BIN LADEN will be judged and eternally sent to HELL by God Almighty for these disgraceful ungodly acts!!! God knows that you and other terrorists have killed innocent people in World Trade Centers, USS Cole, Pentagon, Khobar Towers, Tanzania, Pan Am Flt #103 and other areas throughout the WORLD. Time is coming when GOD Administers, THE WORD OF GOD against ALL TERRORISTS!!! CLICK THE LOSERS PHOTO ABOVE, you can earn $5,000,000 from the FBI and supposebly another $25,000,000 from the Government as well as money for information leading to the arrest of some other LOWLIFE LOSERS!
*ATTENTION UNITED STATES OF AMERICA AND ALLIES*

GOD IS WITH YOU!!!! Our Prayers and dedication go out to all the INNOCENT victims of these LOWLIFE Terrorists.

If you live around Terrorists, especially MISTREATED LADIES governed and controlled by these derelict Foolish Leaders in different areas throughout the World and WE KNOW WHERE THEY ARE!!! Please seek assistance and ESCAPE to a safer Country and seek protection from these INCREDIBLE CORRUPT LEADERS controlling you and your families so maliciously and wrongfully! As an American citizen, you will be offered honest, professional, fair and equitable treatment of which these corrupt terrorists cannot stand or handle. If you can provide information about Terrorist's contact the FBI and seek their assistance for safeguarding you.

Keep the faith, support your honest Government in SEEKING that "JUSTICE PREVAILS" against Terrorists throughout GOD's ENTIRE UNIVERSE! Report any unusual persons or cowardly acts to the FBI at:
http://www.fbi.gov or you may call (202) 324-3000.

REWARD

The United States Government is offering a reward of up to $5 million for information leading directly to the apprehension or conviction of Osama Usama Bin Laden. DON'T TAKE THE LAW INTO YOUR OWN HANDS, DON'T fight or start trouble with someone that you perceive to be from a terrorist nation, they may not be from that nation or they may be from that nation and the reason they are in the USA is because they don't agree with these terrorists, possibly. In any event, contact the FBI or your local Law Enforcement Agency if you find information concerning the whereabouts of a known terrorist and also let GOD BE THE JUDGE!


Unknown Gem Type: tlx.tlxinv.guestbook